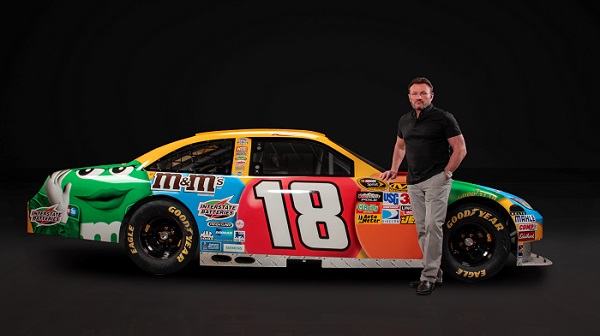 Bobby Price is the proud owner of three different race cars – two stock and one dragster. Here, the owner of Price's Collision Centers in Middle Tennessee explains his love of the game and praises Don Gartlits, a living racing legend. 
Oceans2003: Welcome to Oceans2003 and thank you for joining us today.
Bobby Price: It's not a problem at all. Happy to be here!
Oceans2003: So today we'd like to talk with you about racing – specifically what you consider appealing about the sport and why you've chosen to add race cars to your amazing automobile collection.
Bobby Price: I've been a race fan my entire life. To me, it's about the cars and their performance. I have to admit, I've been called a gearhead more than once.
Oceans2003: But some would say you've taken your fan-ship to an extreme. 
Bobby Price: I don't think so. But, I will admit I've put a great deal of time, effort, and money into my little collection.
Oceans2003: And that's what we want to focus on today. What kind of race cars do you own?
Bobby Price: I have two stock cars – M&M and 5-Hour Energy. I was also very fortunate a few years ago to acquire a Don Gartlits dragster modeled off Winston World Championship cars.
Oceans2003: That's pretty unusual, wouldn't you say?
Bobby Price: Maybe, but I love the car and its history.Oceans2003: Gartlits is a racing legend, right?

Bobby Price: That's an understatement. Don is considered the father of drag racing.

Oceans2003: Why is that?

Bobby Price: Don isn't just a racer. He's actually an automotive engineer. He was the first person to perfect the rear-engine dragster. This not only ensures that the driver breathes cleaner air, it keeps him or her safer in the event of an accident.

Oceans2003: Accidents are quite common in the drag racing circuit…

Bobby Price: That's true. Don actually began working on the rear engine top fuel dragster design after losing part of his foot in an on-track accident.

Oceans2003: But he was able to turn tragedy into triumph? 
Bobby Price: In a big way! After the accident, he actually went into the shop in a wheelchair – with plans he'd drawn up for a rear engine car in hand.
Oceans2003: I understand your Don Gartlits dragster has quite an exciting past?
Bobby Price: It does, yes. It competed in the NHRA circuit in the 1980s. Notably, the car's crew chief while it was in the national circuit was Herb Parks.
Oceans2003: Parks was close friends with Gartlits, wasn't he?
Bobby Price: Yes… he was Gartlit's crew chief in 1985 and 1986, helping "Big Daddy" compete in the Winston World Championships of those years. It was a major shock when Parks died in 1988.
Oceans2003: What happened? 
Bobby Price: It was a freak accident at DeSoto Speedway in Bradenton. Parks was hit by a Top Fuel racer.
Oceans2003: It's really amazing to have a car associated with the lives of men so important to the sport.
Bobby Price: Absolutely, that's why when the opportunity to buy this car came up I could not pass it by.
Oceans2003: Where did you find it?
Bobby Price: The same place I get many of my cars – the Cars of Dreams Museum in Palm Beach County Florida.
Oceans2003: Would you say it's your favorite car?
Bobby Price: Honestly, I could say that about all of them.
Oceans2003: I thought so! I appreciate you talking with us today. Hope to have you back again soon.
Bobby Price: Anytime, thanks for inviting me.
Bobby Price is the second generation owner of Price's Collision Centers, a Nashville, TN-based collision repair service provider with locations throughout Middle Tennessee and Kentucky.