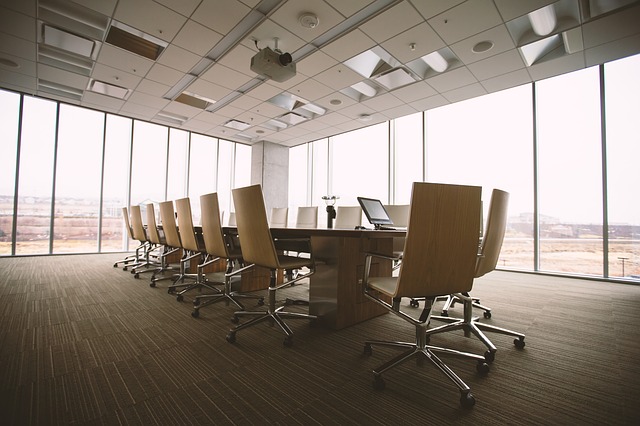 Sales managers pay attention! In the following discussion, Mark Zokle, a nationally lauded sales trainer and million dollar closer, explains the one strategy that must be implemented to help turn a struggling sales team into a squad of superstars.
Oceans2003: Today we have Mark Zokle speaking with us about the importance of recruiting eager talent. Good evening, Mark. Let's start with the big question on everyone's mind: What's the best way to recruit the most likely-to-succeed sales staff? 
Mark Zokle: It's simple. Never stop recruiting. Look everywhere! College job fairs, the mall…You literally never know when you'll strike gold.
Oceans2003: What's the difference between a proactive recruiting plan and a reactive plan? 
Mark Zokle: A proactive recruiting plan is when the process becomes ingrained into the company's culture. Reactive is just as the name suggests, reacting to a bad situation.
Oceans2003: Which is most effective? 
Mark Zokle: Definitely proactive.
Oceans2003: How do you implement a proactive recruiting plan?
Mark Zokle: Make sure you have time carved out in the week for interviews, job board posting, and talking with your current team about the importance of keeping positions filled. I call it Recruiting Wednesday.
Oceans2003: So you spend the entire day on recruiting activities?
Mark Zokle: Exactly! I take a couple hours for interviewing possible candidates and then hit the streets.
Oceans2003: You must go through a ton of business cards. 
Mark Zokle: That's an understatement. My goal is to pass out at least 50 on that one day. I probably hand out another 50 to 100 in an average week.
Oceans2003: Do you use social media?
Mark Zokle: Absolutely. Considering that nearly 900 million people use Facebook every day, it would be almost careless not to.
Oceans2003: And Twitter?
Mark Zokle: Yes to Twitter as well. There are more than 60,000 jobs tweeted about every single day so that's another valuable recruitment platform.
Oceans2003: How do you go about a social media recruitment campaign?
Mark Zokle: You have to start by focusing your talent brand.
Oceans2003: What does that mean?
Mark Zokle: Make sure that your mission and corporate culture are presented appropriately through social media. This helps you attract the right kind of talent.
Oceans2003: Should you allow employees to market open positions on your behalf?
Mark Zokle: I think it's a really good idea to encourage employees to let their friends know their company is hiring. I think most people would consider a job opportunity if they heard about it from a personal connection first.
Oceans2003: How can my company cultivate positive exposure across the Internet?
Mark Zokle: It's important to honestly and accurately represent your business across all platforms. For recruiting, that could be posting an image of your swanky new office space or even going straight for people's curious side and offering a screenshot of your top seller's latest take-home pay.
Oceans2003: What if your company isn't exactly thriving?
Mark Zokle: Try to focus on its positive aspects. Do you offer health insurance? A high commission rate? Figure out how you can spin a slump in sales to your future marketing team's advantage.
Oceans2003: Do these tactics work in all industries? 
Mark Zokle: Any time you have an opportunity to sell a product you will always need people to help you do that. It doesn't matter if it is televisions, cars, or outstanding quality bath remodeling products.
Oceans2003: Like Bath Planet, for instance?
Mark Zokle: Exactly! Incidentally, Bath Planet is always looking for exceptional sales professionals with an interest in home remodeling.
Mark Zokle is BCI Acrylics, Inc.'s National Sales Director. BCI is the parent company of Bath Planet.