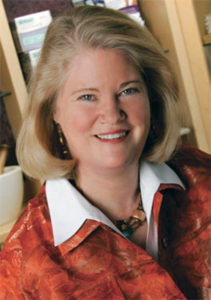 Madison Pharmacy Associates, at one time among the most respected pharmacies in the country, was born in Madison, Wisconsin, in the late 1970s. Marla Ahlgrimm and a colleague, began working with one "special" woman who suffered from severe PMS every month. According to Ahlgrimm, at the time, prescription tranquilizers , antidepressants and even a hysterectomy were the recommended treatment options for such PMS symptoms as depression, mood swings, and anxiety. "She was told her symptoms were all in her head," Ahlgrimm recalls.
Marla Ahlgrimm and her colleague, were able to identify these symptoms as PMS. As pharmacists, the future founders of Madison Pharmacy Associates worked with her doctor to develop a treatment for her. Using natual progesterone, Marla Ahlgrimm was able to help this first patient. Word of the work Madison Pharmacy Associates was doing soon spread reaching women and their doctors around the nation.
In 1982, Madison Pharmacy Associates was founded as the first pharmacy in the country to specialize in women's health. Today, Marla Ahlgrimm is proud to find that many of the women who once sought advice from Madison Pharmacy Associates about PMS are now turning to her again for support during perimenopause. Ahlgrimm, co-author of the books The HRT Solution and Self-Help for Premenstrual Syndrome, brought the term premenstrual syndrome to the U.S., helping countless women. In fact, she has helped over 300,000 women and 7,000 physicians since Marla Ahlgrimm co-founded Madison Pharmacy Associates in the early 1980s.
Ahlgrimm's early work was inspired by a British physician, Dr. Katharina Dalton. Dr. Dalton was doing research on the syndrome when she coined the term PMS in the 1950s. Dr. Dalton's book, Once a Month, led to research being done worldwide, including the pharmacy where Ahlgrimm was working at the time. But while Dr. Dalton's work fueled Ahlgrimm's interest, Ahlgrimm spent hours compounding her own hormone replacement therapies, as well as working one-on-one with her patients, and this is what made Ahlgrimm a pioneer in her field.
Long before the term women's health existed, Marla Ahlgrimm and her staff were listening to women talk about their health concerns—what they need, what works for them in managing symptoms, and what doesn't. That shared history and experience forms the foundation for all of Madison Pharmacy Associates' products and services. Today, Ahlgrimm's consulting pharmacists and nurses combine over 100 years of experience in women's health.
The information in this article has been previously published and is provided as a reference resource by Marla Ahlgrimm, R.Ph. The businesses referenced above were sold in 2011. Marla Ahlgrimm is also the co-founder and President of Cyclin Pharmaceuticals, Inc. The company sells proprietary products for the women's health market as well as ProCycle PMS and ProCycle Gold products. For more information, go online to www.cyclinpharma.com